GET YOUR TRIAL TO EXPERIENCE THE PROOF OF VALUE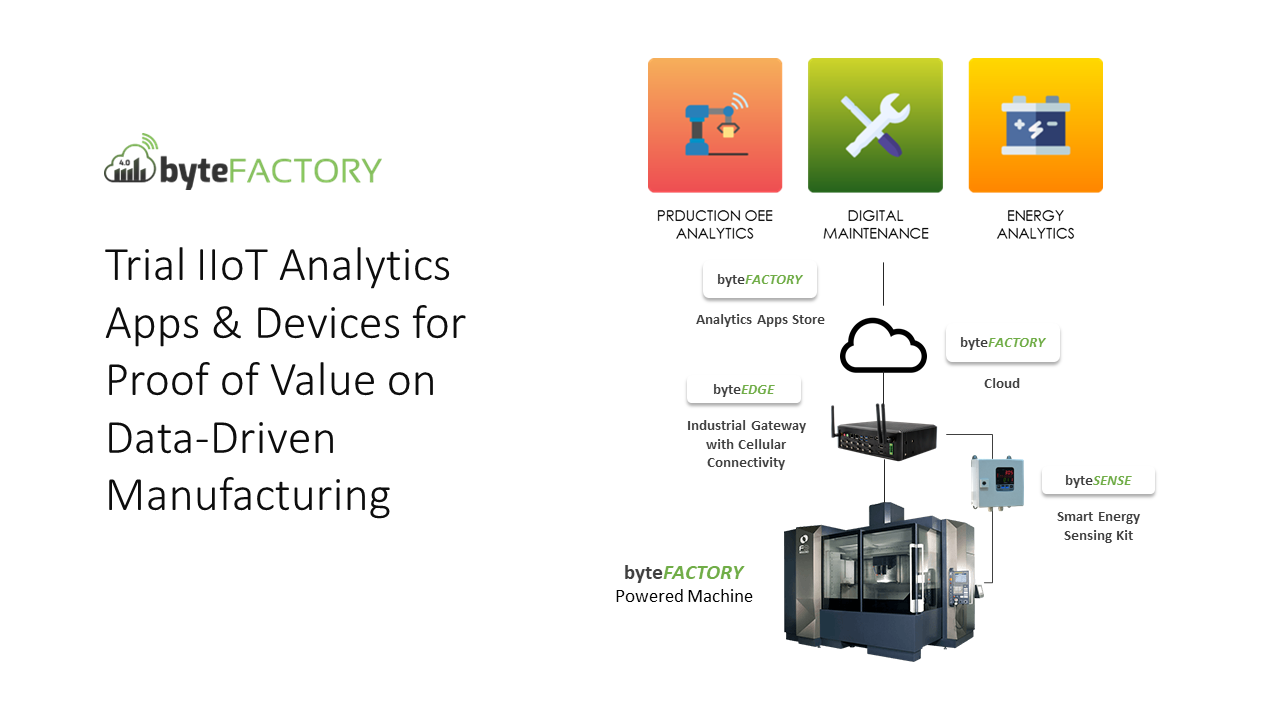 Faster Data-Driven Decisions with High Impact Manufacturing Insights
Our byteOPERATIONS trial on digital manufacturing use cases help manufacturers to get experience, to embrace proof of value and to accelerate digital transformation.
From our 35+ manufacturing customers digitization experience, following are the must have uses cases any manufacturer should start with in the shop floor digital transformation. All these use cases are available for your trial experience in a click away!
1. Production OEE Analytics
2. Downtime Management
3. Digital Maintenance System
4. Energy Analytics
Contact us by filling the form to get the trial experience.
How byteFACTORY trial works?
Connect . Configure . Experience
Simple & Easy OT-IT Integration
CONNECT & CONFIGURE
Integrate Operation Technology like shop floor machines and energy consumptions real-time data with Information Technology for manufacturing analytics and actionable insights.
Proof of Value
EXPERIENCE
Faster data-driven decisions and productivity with High Impact Manufacturing Insights on production OEE, downtime management, digital maintenance system and energy consumption.
Your digization is a click away
Start transforming your product lifecycle into digital. See how byteFACTORY can help your team with trial package.