Real-time Product Monitoring & Diagnostics
Reduction in site visits and movement of parts for inspection, Reduced downtime
Allows sales/service team to quickly configure the product variants to customer requirements with real-time monitoring and diagnostics features.

Capture installed base product conditions to identify and diagnose service issues.

Remote access for visual inspection, firmware code, false and alerts.

Automate issue diagnostics and initiate best service responses with connected products.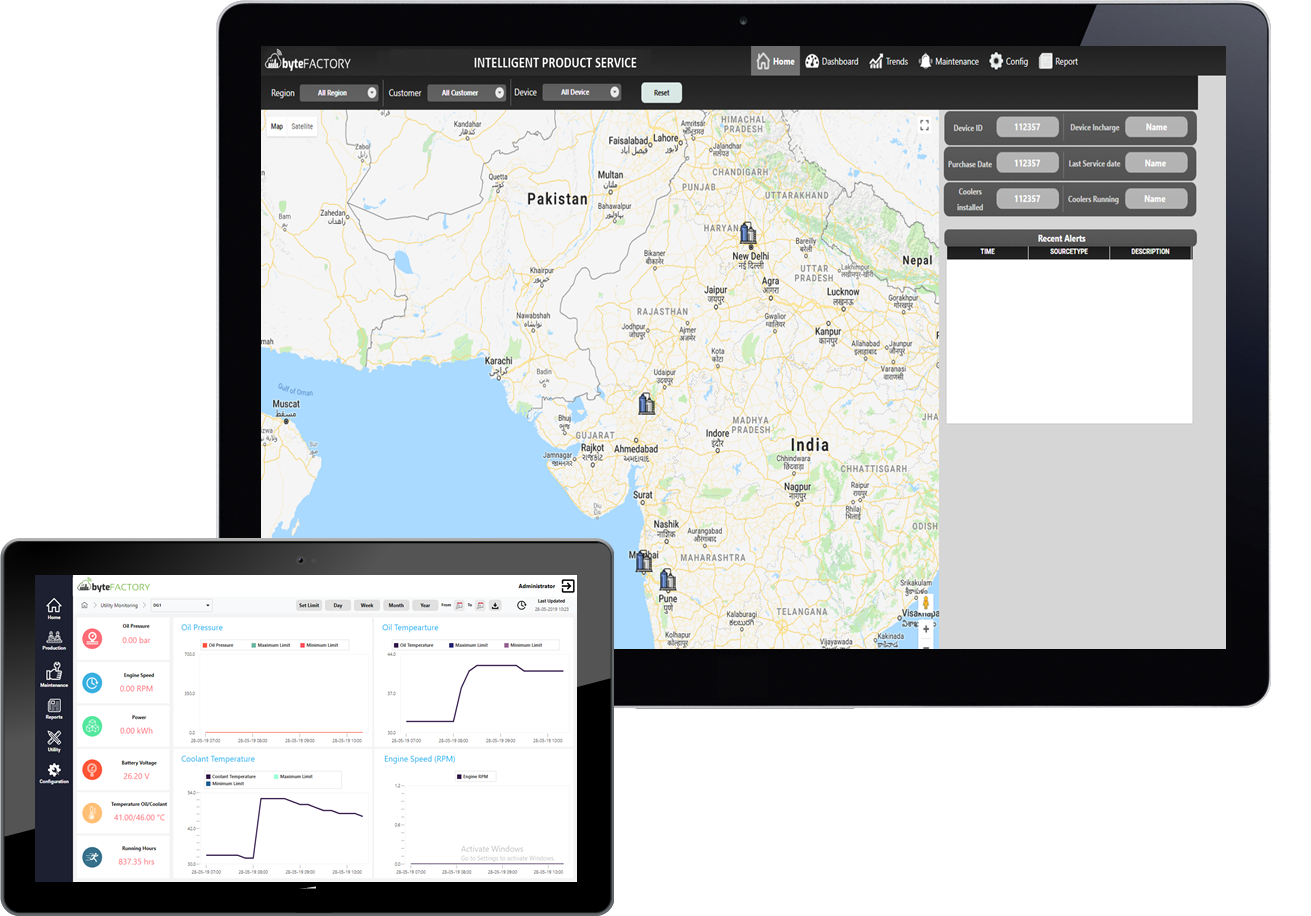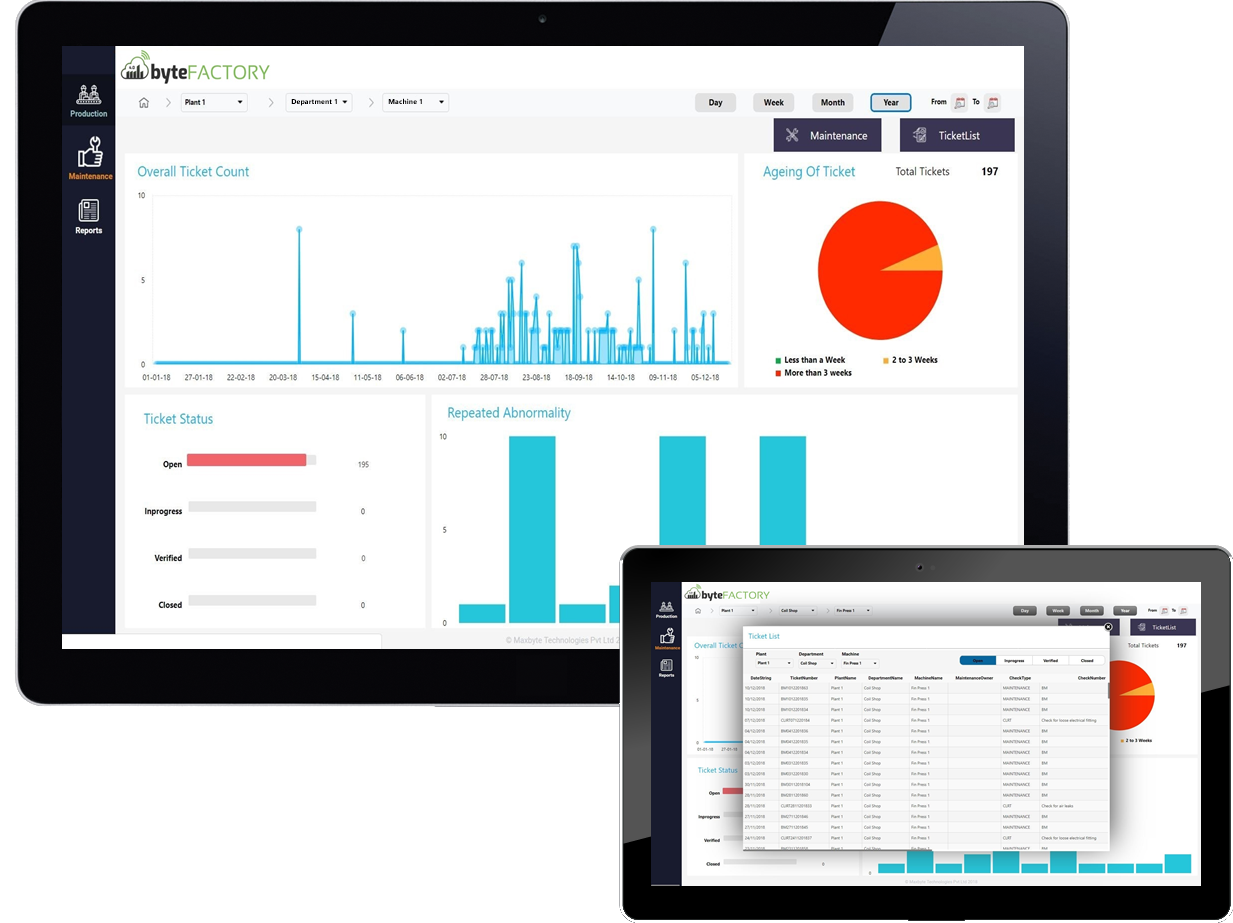 Intelligent Product Service System
Enable predictive instead of scheduled maintenance
Multi-channel access (self-service, call centre, remote technician, field technician).

24/7 Support for maintenance, Automated service request mechanism.

Power of combined data, Knowledge of multiple service failures and resolution procedure, Reports to make informed decision.